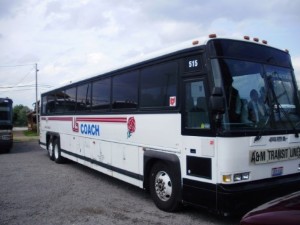 A&M TRANSIT - US COACH
1903-2018
JOIN US IN CELEBRATING OUR 115TH ANNIVERSARY IN 2018!!!
Thank you for stopping by the US Coach Tours website! Here you can reserve a spot on a daily tour, see photos of our past trips, request information on school bus trips and learn about the Family Owned, business of 115 years.
All of us at US Coach Tours look forward to providing you with continuing services. We are a family based business and have been since 1903. The family is very strong in its views: customers and their opinions come first.
Frank A. Bolog the 4th generation with over 49 years of experience, always says "You don't buy 100+ years of being #1 in customer satisfaction and the bus business. You earn it!." This is why Frank B. Bolog the 5th generation is proud to say they are the largest and newest fleet in Stark and surrounding counties.
To show our appreciation to you the customer we guarantee the best price in town and if you bring a quote from any competitor we will beat it hands down. "It's not the bus or where the bus goes that makes a trip great, it is the passengers and their laughter that makes a trip great." (Frank A. Bolog) "Let our family make your friends and family's trip the best ever." (Frank B. Bolog)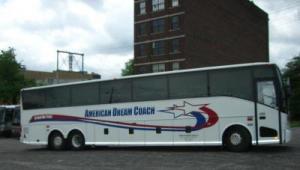 We invite you to call our offices at your earliest convenience to meet our staff, to confirm your current charter or to book a future charter.
Chartering Offices:
330-823-3124 or 800-872-6224
Tour Office:
330-781-8687 or 877-202-4169